Interconnect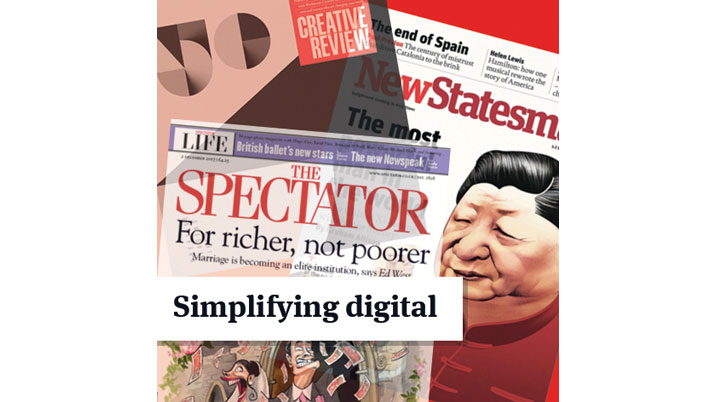 We're Interconnect. We provide our clients content management systems and custom data products. Our open source Standfirst suite provides an excellent starting point for profiting from your content, whilst providing a great basis for larger projects.
We have seen first-hand how important value, flexibility and platform stability are to publishers. With this in mind, we follow the principles of working honestly, openly and transparently with our clients meaning that there is no lock-in, no secrets, and we'll always be helpful in the rare event of you deciding to switch supplier.
Experience
First moving into publishing in 2006, we are a team of experienced developers, designers, user experience specialists and project managers offering a full-service solution, with a focus on custom solutions for publishers, as well as our powerful, flexible digital publishing suite. We are proud to say we have contributed to many publishing success stories across the industry, winning clients awards and substantial growth.
Whatever your size, you probably want a consistent and reliable partner. We've been trusted with some of the best brands in the industry, including Marketing Week, The Telegraph, The Critic, The Lawyer, Econsultancy, Creative Review, The New Statesman and Design Week.
Highlights
Design: Full design service; Digital & print branding and guides; Wireframing and mock-ups; Prototypes UX and UI
Technology: Enterprise WordPress specialists; Web application development; Mobile applications; Data product design and development; Metered Paywalls and E-commerce; Site migrations and support takeovers; Portfolio-wide search
Support & Hosting: User support and maintenance; Uptime monitoring and calamity support; High availability enterprise-level hosting; Customer service desks
Products
Standfirst is the fully hosted suite that makes digital publishing easy for small to medium publishers. It includes Standfirst for Web, Standfirst for Kindle, Standfirst Paywall and Standfirst for Alexa. These solutions can all be customised for suitable clients with integrations, APIs, customer SSO, and more.
Benefits of Standfirst: Great starting point for varied publishing projects; Cost-effective monthly subscription plans; Kindle and Alexa support; Powerful page builder content blocks; Datawall and Paywall with flexible metered rules; Stripe subscriptions integration; Onboarding and continued user support
Find out more today: www.standfirst.com
Why not get in touch? Find out which one of our digital publishing solutions can help you.
Contact us now on +44 151 331 5140 or hello@interconnectit.com