Media Systems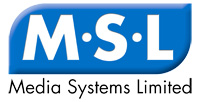 National newspapers, major magazine groups, B2B information providers, niche publishers, catalogue creators, a leading Premier League football club, design agencies. What do these businesses have in common? They all use Media Systems… We've been in business for over 25 years and continue to grow our range of products to meet the ever-changing needs of our customers.
As content is now increasingly consumed on multiple devices via multiple channels, we recognise the need to offer flexible, efficient solutions, ones that are easy to use and can be quickly extended as new requirements come to light. MSL's solutions can dramatically speed up your workflows and help automate many time-consuming manual processes.
Our solutions include:
Multi-channel Content Management
Digital Asset Management
Sales Order Processing & CRM
Work flow automations
Digital Publishing
Contributor Management
Page Planning & Production
Web Sites
Automated Catalogue Production
We also provide consultancy, integrations and first-class support for our large and varied set of customers.
MSL is very adept at automating processes and we see it as an important part of the initial engagement – figure out where the bottlenecks are, where most manual effort is needed, where repetitive tasks are common, and seek to fully or at least semi-automate. Set alongside our core products, such automations can really make a difference to your business. Worth noting that whilst we offer a very comprehensive set of solutions for traditional publishers, corporates and agencies, we are also very strong in the area of integrations, so we can seamlessly position individual or combinations of our products alongside other systems you already have in place.
We take great pride in how we support our customers and in our ability to react quickly to changing business requirements as they arise. We remain very mindful of the need to help our clients attain the post possible ROI and always seek to work as partners to mutual benefit.