PCS Publishing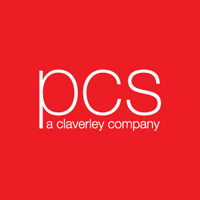 PCS – your publishing technology partner
PCS has spent the past 45 years working with publishers to enhance their way of working and facilitate the efficiencies that are needed in such an evolving industry.
Our UK based, in-house developed, portfolio of solutions facilitate collaboration across editorial, advertising, sales and circulation workflows for newspaper and magazine publishers.
We take a partnership approach with all our clients to deliver tailored solutions that mean you can do more with less. A prime example is the collaborative course sister company Midlands News Association (MNA) has taken with its use of the Knowledge portfolio. Not only are they benefitting from the efficiencies our products deliver, but they are also working with our customers; offering services including, advert creation, page planning and financial management for several newspaper groups, all facilitated by our solutions.
The latest addition to the Knowledge suite is Prospect, a game-changing advertising sales and customer management platform developed entirely in-house. Teams can work from anywhere, with a global view of a publication in real time that can be collaborated on simultaneously. Sales and finance information can be accessed for instant reporting that benefits both customers and management teams.
We have an award-winning IT infrastructure that is second to none, with all data backed up at two separate UK-based data centres. If it is hosting you are after, we can remove your IT overheads and offer you a fully scalable cloud service that meets the needs of publishers big and small.
PCS are part of the Claverley Group of companies who have an annual turnover of £120m; the group also includes Midland News Association (MNA) publishers of the UK's leading regional daily newspaper The Express & Star, MNA Media, commercial printers Precision Colour Printing, Channel Islands news publisher Guiton Group, magazine publisher Kennedy Publishing and, creative and print procurement agency Cubiquity Media.
We continuously evolve our product suite so you can benefit from the latest innovations, whilst also having the opportunity to drive these yourselves with specific enhancements for your business.
PCS Solutions
Knowledge Publish – Editorial and collaboration platform
Knowledge Prospect – Advertising sales and customer management platform
Knowledge Pulse – Advert production solution for print and digital
NCS – Circulation and subscription management platform
PropertyNet – Property advertising and publishing platform