PCS Publishing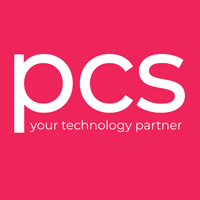 For 50 years, publishers have been working with PCS to boost editorial, advertising, sales and circulation workflows while improving the relationship they have with their audience and advertising customers.
It's easy to see why PCS has become a no-brainer for publishers. By integrating technology to streamline their workflows, customers have seen benefits such as:
An increase in market share: Through acquisitions supported by an easy to scale technology platform.
Diversification of revenue streams: Enabled by solutions which serve evolving advertising and content distribution channels.
Reduction of costs: By increasing productivity with automation and more efficient workflows.
Increased collaboration: Utilising technology which facilitates outsourcing. For example, advert creation, page planning, data hosting and financial management.
Our suite of software solutions includes:
Knowledge Publish
Seamlessly joins content creation and publishing across print, digital and everything in between.
Flat planning
Content Management System
Digital Asset Management
Digital publishing suite – works with any web platform!
Knowledge Prospect
An advertising sales and customer management platform built specifically for diversifying media businesses.
Customer Relationship Management
Single Customer view
Key Performance Indicators
Financial management
Dynamic reporting
Knowledge Pulse
Gives publishers control over their print and digital ad production.
Automated graphic workflows
Third-party access
Outsourcing enabled
NCS
Strengthens relationships with customers through quality circulation, distribution and subscription management.
Fully control print and digital subscriptions
Integrated invoicing
Dynamic route planner
PCS is part of the Claverley Group, which includes some of the country's leading magazine and newspaper publishers, printing teams and creative agencies. It's no wonder we have such a clear insight into the publishing world and why our constantly evolving solutions exceed our clients' expectations.