Papermule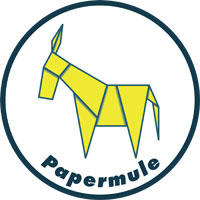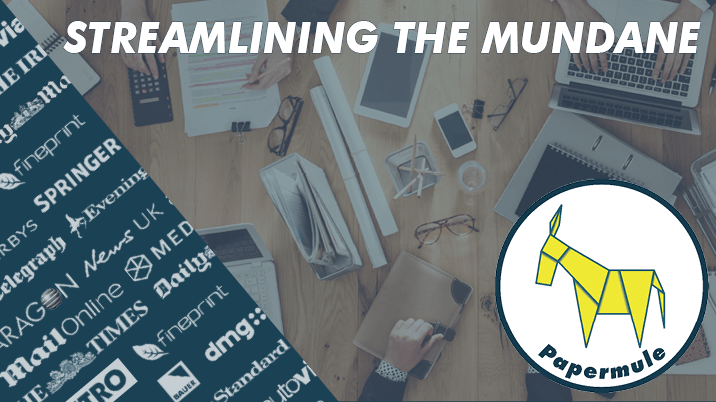 Papermule specialise in workflow, automation and efficiency savings for the creation and management of media products driven by our extensive digital asset management platform. From supply chain engagement, collecting and validating content to automatically driving platforms like Google Ad Manager, creating time sensitive literature to chasing, planning and managing advertising content, we've got it covered. If your processes involve any repetitive human task or interaction, then there's almost certainly savings we can help you achieve.
Since 2003 we've been managing ads, images, production and planning processes for some of the UKs most demanding and time sensitive publishers with multiple daily deadlines and little scope for issues or downtime. Our approach is simple, straight forward, pragmatic and transparent. Our accredited AWS specialist's and knowledgeable tech team can provide entirely managed solutions or deploy to your own internal infrastructure. We strive to work in partnership, provisioning our solutions specifically tailored to your business that are highly resilient, intuitive, accessible and cost effective.
Talk to us about how we can improve your efficiencies, save you costs, reduce errors and remove some of your daily stresses or to explore our product offerings: ADDESK, EDDESK, MEDIAPLANNER, Self Service and DAM solutions at www.papermule.com
What do our customers say?
Graeme Collette, Head of Prepress, Daily Mail: Best thing about the systems: "Ease of use. Straightforward logical functionality. Accessibility to Papermule support."
Paul Jones, Head of Applications, The Telegraph: "The people and support team, most responsive vendor we have."
Tom Fletcher, Advertising & Marketing Operations Manager, News UK: "Papermule has provided the backbone for News UK's Ad Operations for over a decade; They're a highly experienced and effective team, and a pleasure to work with."
Kim Nunziata, Head of Production, Bauer Media: "The best thing about working with Papermule is the team, their knowledge and their expertise."